Getting away on a summer holiday to an exotic and hot place is something we all look forward to. However, packing what to wear can often be a chore.
We've all made the mistake of over-stuffing our suitcase, thinking we'll wear fabulous outfits everyday but in truth we come home with most of the items not being touched.
Download your FREE Complete Packing Checklist here!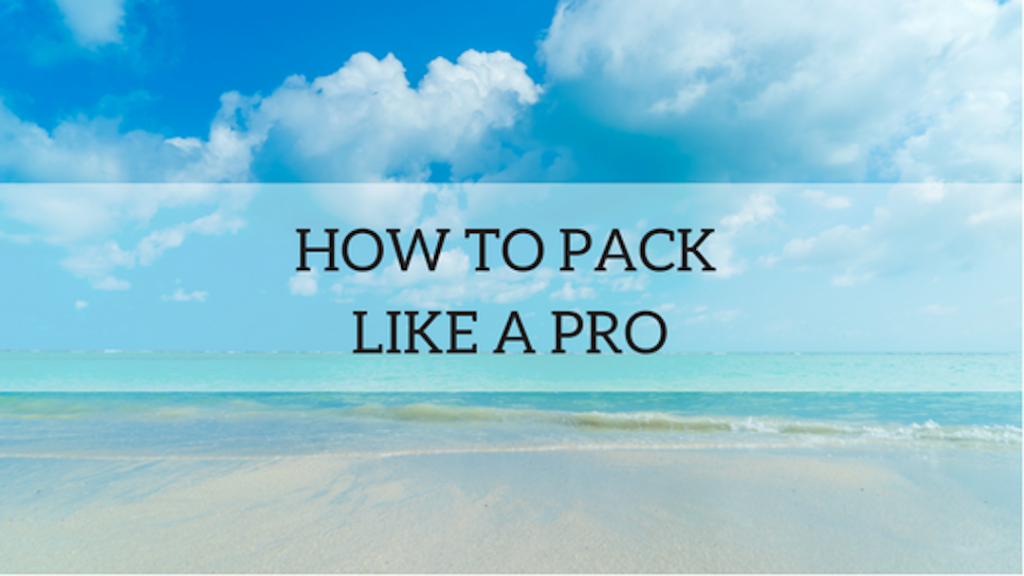 Here are my top tips on how to pack like a pro:
GATHER INFORMATION
Where are you going?
How long are you going for?
What activities will you be doing there?
Is there a dress code? (tourist sites / restaurants)
What will the weather be like? Check the forecast.
PLAN
Plan your outfits for the duration of your trip, making them as versatile as possible so you can mix and match wherever possible.
Use accessories to add variety.
Make a list of all outfits and check the items off as you pack them.
If you are super organised take photo's of the outfits on your phone to refer to when you are there.
PACKING
Pack the heaviest items at the bottom of your bag to limit creasing of your clothes.
Use tote bags for shoes that can double up as laundry bags, as this keeps you organised.
Roll clothes to save space and limit creasing.
Fill every space you can. Stuff handbags with clean clothes to help keep their shape and save space.
Use freezer bags for swimwear.
Use socks to pack perfume / aftershave bottles.
Put your essentials on the top so that you have easy access to them.
Turn any jackets inside out to prevent them from getting dirty and creased.
Weigh your bag at home and know the weight restrictions for your airline.
CARRY ON
Wear any heavy/bulky items on the plane to save weight and space.
Use a tote bag or back pack as carry on as these have enough space for your in flight essentials. This could be the bag you use as a beach bag.
Pack a change of clothes in case you lose your luggage.
Always carry valuable items in your hand luggage.
Take a scarf or jacket on the plane to use if you're cold as can be used as a blanket or pillow.
Save a copy of all legal documents to Dropbox just in case you lose them.
Toiletries / Make-up
Put cling film under the lid to stop annoying spillages.
Place a cotton pad in any powder compacts to protect them from breaking.
Decant into smaller bottles or take samples wherever possible.
Use multi-tasking products – Stila, Charlotte Tilbury and NARS have good options.
Following just a few of these tips will take some of the stress out of packing. I hope you find them useful.

Download your FREE Complete Packing Checklist here!
SaveSave
SaveSave
SaveSave