CREATE AN EXTRAORDINARY BUSINESS AND LIFE

My signature 90-day coaching program will take you on a transformational journey, giving you the support and guidance you need to build a successful business AND create a life you love.
YOU ARE AMBITIOUS, PASSIONATE AND DETERMINED TO SUCCEED…
But at the same time you're feeling scared and vulnerable to take the next step. You're wondering if you can actually make your business work. You have feelings of excitement one minute and sickening overwhelm the next. You're feeling confused about what to focus on and when. All you want is for someone to tell you it's going to be ok and give you the step by step process you need to build a successful business.
DOES THIS SOUND LIKE YOU?
You have no clear direction and are constantly second guessing yourself
You don't know where to start or what to do next
You keep hearing the terms sales funnel, lead magnet and opt-in used everywhere but have no idea what they really are and how to make them work for your business
You are downloading loads of freebies and listening to every webinar trying to figure it all out
You aren't really sure how to describe to friends and family what it is you do or want to do
You have a fear of failure, of the unknown and the what if's
You are tired of working hard with little to show for it
You feel stuck and unsatisfied in your corporate 9-5 job and wonder when you can finally quit
You feel burnt out, unfulfilled and ready for a massive change
HOW WOULD IT FEEL…
To have the clarity and confidence you need to move forwards consistently in your business
To consciously design the business and life that you want
To be clear on who you are at your core
To become the best version of yourself and enter a world where anything is possible
To have the systems and workflows in place that enable you to have the time freedom you desire
To have a simple step by step plan that you can follow to build and grow your business
To have someone to sanity check your ideas and be your sounding board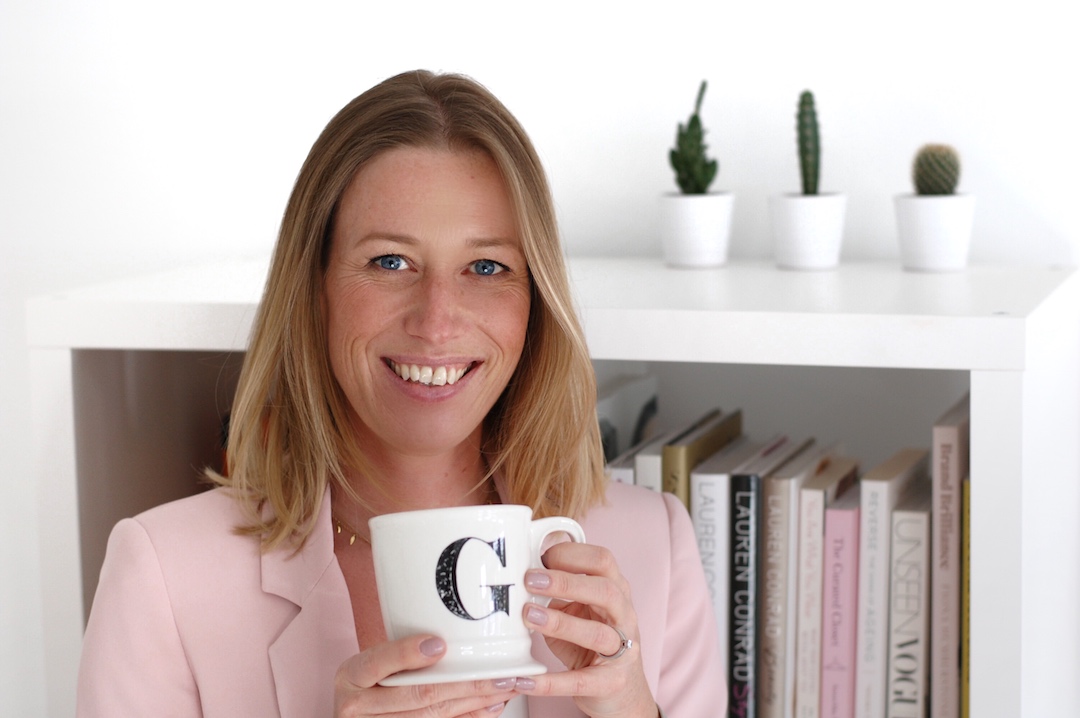 I'm Georgie Steeples a transformational branding strategist and business coach who helps empower new and aspiring coaches with the clarity, confidence and strategies they need to build a business and life they love from the inside out.
A couple of years ago, after having my children I made the decision to leave my 16 year corporate career behind me and to follow my dream of being my own boss.
Today I have a business that is fully aligned with who I am and which enables me to work part-time from home so that I can spend more time with my young family.
I am here to help you unleash your full potential and build a business that gives you the freedom and success you desire.
ARE YOU READY TO BUILD A LIFE AND BUSINESS YOU LOVE FROM THE INSIDE OUT?

My signature coaching program is 90 days of elite one-on-one coaching and mentorship for new and aspiring coaches who desire to have more freedom and success doing something they love online.
Our journey together starts with YOU – who you are at your core, what you really want your business and life to look like and what your version of success looks like.  We will deconstruct your corporate employee self and reconstruct you as a confident, empowered CEO of your own business.
A core pillar of the work we do together will be around mindset. This is a fundamental step in becoming a successful entrepreneur because in order to take the action required to build and launch a profitable business, you need to believe that what you are working towards is possible for you. We will focus on your money mindset and work to overcome any limiting beliefs that may hold you back.
The program will cover everything you need to know to start and build a profitable business. I will guide and support you in building a stand-out brand online that attracts your ideal clients with ease.
This program is for you if you are a brand new coach and you don't know where to begin, or if you have been in business a couple of years and are ready to take your business to the next level.
THIS PROGRAM IS BUILT ON MY 3 C's FRAMEWORK WHICH COVERS:
CLARITY
CONFIDENCE
CONNECTION
BY THE END OF OUR TIME WORKING TOGETHER YOU WILL:
Have become the empowered and successful CEO of your own business
Be crystal clear on your vision and message
Have the confidence and courage to take daily action
Have absolute clarity on who your ideal client is
Create a beautiful brand that is unique and unapologetically YOU
Create programs that your ideal client can't resist
Have the systems and workflows in place to attract high-paying clients with ease
Know how to master sales conversations without feeling uncomfortable
Become the masterful coach you want to be, helping your own clients achieve amazing breakthroughs
Have a business that you have designed specifically to meet your needs and the life you desire

12 WEEKLY MODULES
Each week you will receive a new module that will include comprehensive workbooks, audio and video training
Modules include: Mindset for Success, Your Beautiful Brand, Build Your Tribe and many more!
AN EXCLUSIVE WELCOME PACK
Including everything you need to start you on your journey and my personal reading list that has been vital to my success
90-MINUTE KICKSTARTER CALL
We will begin our work work together with a deep-dive look at your business and what you hope to achieve during our time working together
10 x 60 MINUTE COACHING CALLS
I will be your sanity check, your accountability partner and your cheerleader, holding your hand every step of the way
MATERIAL REVIEW AND FEEDBACK
Every week you will submit your work for review and feedback so that you are constantly moving in the right direction and making the progress you desire
TEMPLATES AND CHECKLISTS
There is no need to reinvent the wheel. I will share with you on boarding materials, funnel examples and templates that have helped me in my business
DIRECT ACCESS VIA EMAIL AND TEXT
If you have any questions or require that extra bit of support then I am available any time during office working hours
During this program you are going to experience a personal transformation and so it is only natural that your personal style will evolve too. It's time to dress in a way that leaves you feeling empowered and ready to take on whatever the day brings! 
DEFINE YOUR PERSONAL BRAND STYLE
Get exclusive access to this workbook which takes you through the steps to define your style so that it suits your lifestyle and is aligned with your business brand
VALUE £300
Regular self-care is essential in maintaining your overall wellbeing. In this exclusive module I will share with you a daily skincare regime that will leave you feeling pampered.
SKINCARE FOR THE SOUL
Get exclusive access to my skincare cheatsheet
VALUE £100
My fast-action bonus is designed to reward you if you sign up in full on your free breakthrough session.
ONLINE PERSONAL STYLING SESSION
Personalised mood board
Personalised style guide with styling tips
Capsule wardrobe guide
Body-shape guide
10 handpicked items with shoppable links
Outfit suggestions for your professional branded photoshoot
VALUE £750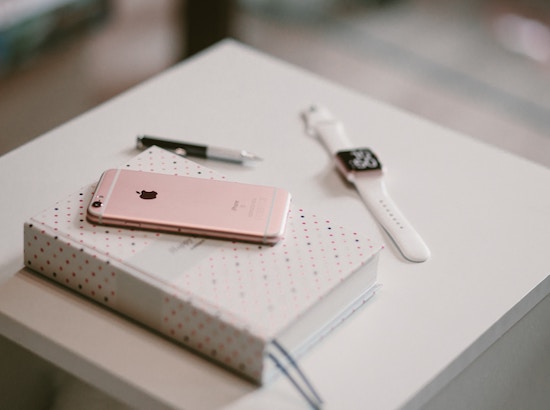 THIS IS FOR YOU IF…
You want to run your own successful business and leave your 9-5 behind
You already have a coaching business but aren't yet seeing the success you desire
You are passionate about helping and serving others
You are ambitious, driven and motivated and are ready to take massive action that will get you the success you know is possible for you
You are ready to grow your business and have the systems in place that allow you to spend more time doing the things you enjoy
THIS IS NOT FOR YOU IF…
You're not willing to put in the effort to build a business and life you love
You're not ready to invest in yourself and your future
You want someone else to do the work for you
You aren't sure if having your own business is what you really want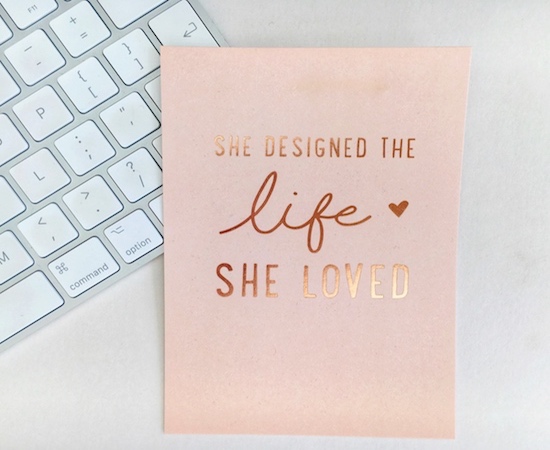 "YOU ATTRACT THE RIGHT THINGS WHEN YOU HAVE A SENSE OF WHO YOU ARE"
AMY POEHLER
My 1-on-1 program is by application only as I only work with women who I feel would get the most from working with me. Spaces for my 1-on-1 program are limited as I work exclusively with only a few women at any one time so that I can give you my all during our time working together.
There is no better time than now to follow your dreams. There will never be a perfect time to start, you just need to take that first step. I understand how scary it feels, but I also understand how terrifying the prospect of never trying also feels. Start your dream business today, you won't regret it.
DO YOU STILL HAVE A FEW QUESTIONS?
I've answered the most commonly asked questions below. If you still have more then please email me at info@georgiesteeples.com
I'M NOT A COACH - CAN I STILL WORK WITH YOU?
Absolutely! If you have or would like to have an online service-based business then the information I share in this program will help you to build and grow your business.
I'M STILL TRYING TO FIGURE OUT WHAT I WANT TO DO, DOES THIS PROGRAM HELP ME GAIN CLARITY ON MY NICHE AND PURPOSE?
Yes. One of the key foundation pieces we cover is what your purpose is and who you want to serve.
IS THIS FOR ME IF I'M STILL WORKING IN MY CORPORATE 9-5?
Yes. This program is perfect for those who are wanting to start there own coaching or service-based business, whatever their background. If you can find approximately 5 hours a week to work on the program then this will help you build your dream business in 90 days.
ARE PAYMENT PLANS AVAILABLE?
Yes, payment plans are available.
WHY WOULD I NEED A COACH, CAN'T I JUST FIGURE IT OUT MYSELF?
If you are wanting to become a coach yourself, then you know the value that investing in yourself and your business brings.
You could try and figure it out on your own but this will cost you time and money. Investing in coaching and receiving personalised feedback is the quickest way to find the business and life you desire. It's hard to take action when you don't have the clarity.