CREATE AN EXTRAORDINARY BUSINESS AND LIFE

My signature 90 day mentoring program will take you on a transformational journey, giving you the support and guidance you need to build a successful business AND create a life you love.
YOU ARE SMART, PASSIONATE AND DETERMINED TO SUCCEED…
But at the same time you're feeling scared and vulnerable to take the next step. You're wondering if you can actually make your business work. You have feelings of excitement one minute and sickening fear the next. You're feeling confused about what to focus on and when. All you want is to put an end to the overwhelm and have simple strategies in place to sustainably grow your business.
DOES THIS SOUND LIKE YOU?
You have no clear direction and are constantly second guessing yourself
There are just so may options, you don't know where to start marketing and growing your business
You keep hearing the terms sales funnel, lead magnet and opt-in used everywhere but have no idea what they really are and how to make them work for your business
There are so many others doing the same thing as you, you want to know how you can stand out from the crowd
You are downloading loads of freebies and listening to every webinar trying to figure it all out
You aren't really sure how to describe to friends and family what it is you do or want to do
You are ready to do the work but you're scared of failure
You are trying to be everywhere and do all the things to grow your business but it's leaving you feeling overwhelmed
You are tired of working hard with little to show for it
You feel stuck and unsatisfied in your corporate 9-5 job and wonder when you can finally quit
You are so busy working IN your business you have no time to work ON your business 
You feel burnt out, unfulfilled and ready for a massive change
You want freedom, not to feel like a slave to your business
HOW WOULD IT FEEL …
To have the clarity and confidence you need to move forwards consistently in your business
To consciously design the business and life that you want
To have the business foundations in place for sustainable growth
To have the systems and workflows in place that enable you to have the time freedom you desire
To have a simple, customised strategic plan that you can implement to build and grow YOUR business
To have someone to sanity check your ideas and be your sounding board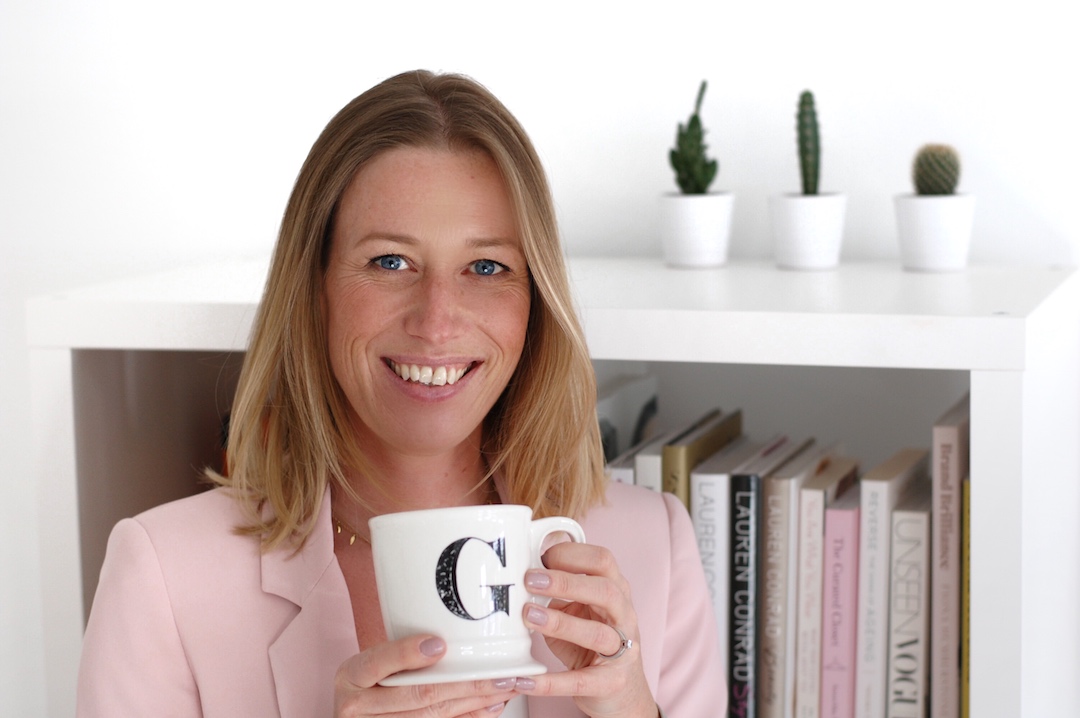 I'm Georgie Steeples a business strategist and coach who helps empower service-based female entrepreneurs replace overwhelm and hustle with the clarity, confidence and strategies they need to build a profitable business and life they love from the inside out.
A couple of years ago, after having my children I made the decision to leave my 16 year corporate career behind me and to follow my dream of being my own boss.
Today I have a business that is fully aligned with who I am and which enables me to work part-time from home so that I can spend more time with my young family.
I am here to help you design a business that gives you the freedom and success you truly want.
ARE YOU READY TO BUILD A LIFE AND BUSINESS YOU LOVE FROM THE INSIDE OUT?

My signature mentoring program is 90 days of elite one-on-one coaching and mentorship for service-based female entrepreneurs who want to have more freedom and success doing something they love.
My coaching program is based on my 3 C's Framework – CLARITY + CONFIDENCE + CONNECTION
Our journey together starts with YOU – who you are at your core, what you really want your business and life to look like and what your version of success looks like.  We will deconstruct your corporate employee self and reconstruct you as a confident, empowered CEO of your own business.
A core pillar of the work we do together will be around mindset. This is a fundamental step in becoming a successful entrepreneur because in order to take the action required to build and launch a profitable business, you need to believe that what you are working towards is possible for you. We will focus on your money mindset and work to overcome any limiting beliefs that may hold you back.
The program will cover everything you need to know to build and grow a profitable business. I will guide and support you in building a stand-out brand online that attracts your ideal clients with ease.
This program is for you if you have recently started your business and you don't know what to focus on next, or if you have been in business a couple of years and are ready to take your business to the next level.
Coaching sessions are based on my signature 3 C's Framework for intentional business design and are tailored to meet your specific needs. Topics covered can include:
Your BIG Vision
Success Mindset
Wealth Consciousness
Your Ideal Workweek
Defining Your Brand Message
Your Niche + Ideal Client
Packages + Pricing
Grow Your Community
Brand Clarity
Your Brand Story
Your Unique Differentiator
Your Client Journey
Marketing Plan Development
Visibility Plan Development
Selling with Confidence + Ease
Offer a World-Class Client Experience
90-Day Action Plan
Strategic Growth Planning + Scaling Your Business
YOUR 1:1 COACHING INCLUDES:

3 MONTHS 1:1 WITH GEORGIE
Three months of coaching, support and accountability
Sessions are tailored to your specific requirements to get you the best results. There is an implementation week between calls to give you the time and space to execute your plan of action.
AN EXCLUSIVE WELCOME PACK
Including everything you need to start you on your journey and my personal reading list that has been vital to my success
90-MINUTE KICKSTARTER CALL
We will begin our work work together with a deep-dive look at your business and what you hope to achieve during our time working together. During this call I will identify your top priorities and create your bespoke session plans so that you get the most out of our time working together.
6 x 50 MINUTE COACHING CALLS
I will be your sanity check, your accountability partner and your cheerleader, holding your hand every step of the way
MATERIAL REVIEW AND FEEDBACK
You will submit your work for review and feedback so that you are constantly moving in the right direction and making the progress you desire
ACTION PLAN
You will receive call notes and recordings for all sessions, including workbooks, action plans and resources. Helping you implement + take action towards your goals. 
DIRECT ACCESS VIA EMAIL & VOXER
If you have any questions or require that extra bit of support then I am available any time during office working hours
BY THE END OF OUR TIME WORKING TOGETHER YOU WILL:
Be the empowered and successful CEO of your own business
Be crystal clear on your vision and message
Have the confidence and courage to take daily action
Have absolute clarity on who your ideal client is
Create a beautiful brand that is unique and unapologetically YOU
Create programs that your ideal client can't resist
Have the systems and workflows in place to attract high-paying clients with ease
Know how to master sales conversations without feeling uncomfortable
Offer your clients world-class experience so they keep coming back for more and refer you to their network
Have a business that you have designed specifically to meet your needs and the life you desire
90 DAYS 1:1 PRIVATE COACHING
INVESTMENT: £2500 
OR 3 x £900
Limited spots available