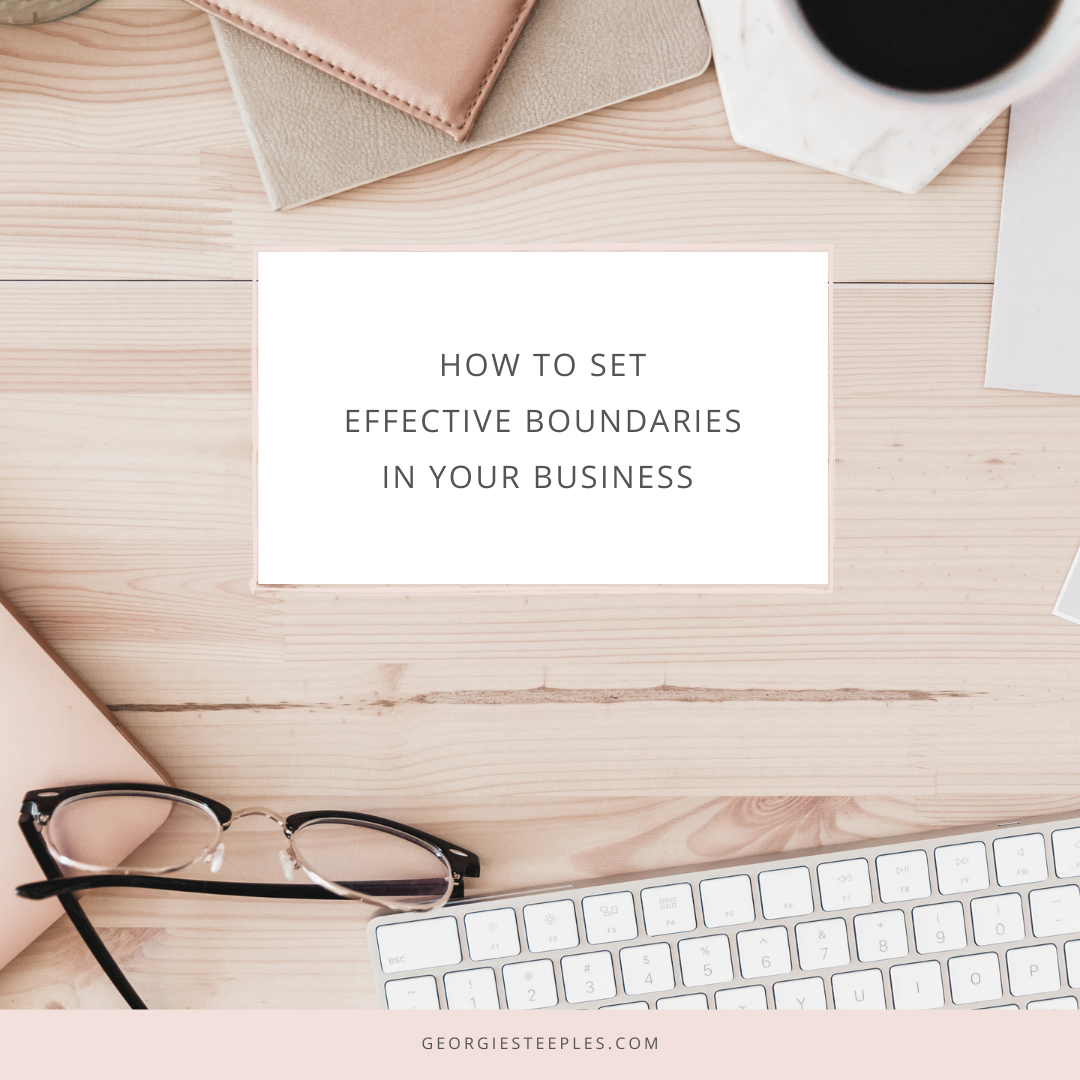 I've been having alot of conversations recently about protecting and honouring our time, whether that be with clients or with ourselves.⠀⠀⠀⠀⠀⠀⠀⠀⠀
This can sometimes feel tricky, especially when you are just starting out in business and you feel like you should say yes to every request or opportunity.
Business opportunities may come along that aren't in alignment with your current priorities and even though your gut instinct is to say no, you end up saying yes because you feel you should.
You may respond to client requests that go above and beyond the original scope of the project because you want to help.
Every time you say yes to something, you have to say no to something else.
And that no is often time working on your own business, spending time with family or skipping your favourite yoga class.
This can impact the long-term success of your business and can even lead to burn-out.
It's important to know what's most important for your business right now so that you can make decisions according to those priorities.
If you experience any of the following, then it may be time to put some more effective boundaries in place in your business:
You regularly respond to prospect or client enquiries in the evenings or on weekends

Your clients are asking for more from you than you originally agreed

You are feeling overwhelmed with the amount of things on your to-do list

You have little time to work on your business and move your own projects forward

You say yes to invitations even though you don't really want to go

You feel tired, stressed and never have any time for yourself

You are starting to feel resentful towards others for their demands on your time
As a business owner it's up to you to protect your time and energy, and the payoff for doing so is great.
Having effective boundaries in place will enable you to have more control over how you spend your time, making you a more effective leader of your business.
You will confidently make the right decisions for you and your business, based on your priorities and also what you love doing.
And most importantly, you will have more time for family and your own self-care.
5 Ways to Set Effective Boundaries
Your work hours
It helps to be really clear on when you are and aren't available. What are your office hours? This is where a weekly schedule and theme days and time blocking can really help you to fit client work or other opportunities into your week without taking time away from your own priority work.
Responding to clients
If you respond in the evenings but don't really want to, you are sending the message to your clients that you are in fact available in the evenings and therefore they are likely to expect a reply in the future. If however, you have really clear boundaries in place and you make it clear to your clients at the onboarding stage what your work hours are and how long they can expect to wait to hear a response from you, then you are managing their expectations and they will respect that.
Contracts / Agreements
Make it clear what is in the scope of the project and what's included. This will protect you and help make it really clear what you will and won't be covering. Your clients will appreciate this clarity and it ensures everyone's expectations are managed effectively.
Non- negotiable time-blocks
Make sure you are protecting the time you have available for your own projects and self-care. When you do this you'll be able to concentrate on the things that are most important to you and you'll actually get more of the right things done that will help you to grow your business. Mark these important time-blocks in your calendar so you can see when you are unavailable for others. 
Communication is key
Having conversations with your clients and family about your availability is so important and will ensure that everyone is on the same page.
Business boundaries help you to stay aligned with your goals and priorities, ensuring you are continuing to move in the right direction.
You get to choose how you run your business and what you say yes to. Always stay focused on what matters most to you and use your own gut instincts to direct you. This will serve your business and your relationships both personal and professional.